Driver Coaching
If you are looking for a comprehensive and effective driver coaching solution, Fleetistics Driver Coaching is the answer. Contact us today to learn more about how Fleetistics Driver Coaching can help you reduce turnover, improve safety, and reduce costs.
Give us a Call
Fleet Driver Coaching for Reduced Turnover and Improved Safety
This is an essential tool for any fleet operator who wants to reduce turnover and improve safety. With driver coaching, you can teach your drivers how to be safer and more efficient, even when you're not in the vehicle with them.
It is customized to each individual driver and vehicle, and it provides real-time feedback and coaching on a variety of driving behaviors, including:
Harsh braking and acceleration
Fleetistics Driver Coaching Solution Features
By coaching drivers on best practices for customer interaction and providing them with the necessary skills to handle different situations, fleet managers can ensure that their drivers represent their company in a professional and customer-centric manner.
The GO Talk
The GO Talk driver coaching system speaks to the driver, so the driver knows exactly what is being logged as an exception. The message can be customized by customers to be unique and fun.
The Feedback Buzzer
The Feedback Buzzer is a 97db buzzer that can be set to alert the driver to unwanted behavior.
Distracted Driving Course
Fleetistics Driver Coaching also includes the National Safety Council Distracted Driving Course, which is a comprehensive training program that teaches drivers how to avoid distractions and stay focused on the road.
Fleetistics Driver Coaching Benefits
Driver coaching offers numerous benefits for fleet management. First and foremost, driver coaching helps improve the overall safety of the fleet. By providing personalized feedback and training, drivers can develop safer driving habits and reduce the risk of accidents. Secondly, it leads to increased fuel efficiency. Through professional training and the implementation of predictive driving styles, drivers can lower fuel consumption, resulting in significant cost savings.
Reduce Driver Turnover
Driver turnover is a major cost for fleet operators. When a driver leaves, it can take weeks or even months to find and train a replacement. Fleetistics Driver Coaching can help you reduce turnover by improving driver satisfaction and retention.
Driver Feedback Provided
When drivers feel like they are being supported and coached, they are more likely to stay with your company. Fleetistics Driver Coaching provides drivers with the feedback and coaching they need to improve their driving skills and become safer and more efficient drivers.
Improve Safety
Safety is the top priority for any fleet operator. Fleetistics Driver Coaching can help you improve safety by coaching your drivers on a variety of risk factors, including speeding, harsh braking and acceleration, cornering too quickly, and distracted driving.
Reporting insights
Fleetistics Driver Coaching also provides you with insights into your fleet's driving behavior. This information can be used to identify areas where improvement is needed and to target your coaching efforts.
OUR FLEET TRACKING AND TELEMATICS SOLUTIONS
Our telematics solutions go beyond simple tracking, offering a wealth of data and insights that can transform your fleet operations.
Whether you have a small fleet of delivery vehicles or a large fleet of trucks, Fleetistics has the right solution for you. Our scalable and customizable solutions can be tailored to meet the specific needs of your business, and our team of experts is dedicated to providing you with the support you need to maximize the benefits of our technology.
Integrate with our fleet management platforms
Our fleet management services help businesses of all sizes improve efficiency, safety and quality, from transportation to logistics. We can help you stay compliant and streamline your operations, so you can focus on what you do best.
Fleet tracking and telematics
Our tracking and telematic solutions can help identify areas for improvement and implement strategies to optimize fuel efficiency, reduce idle time, and minimize emissions.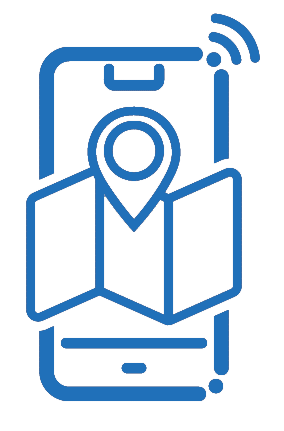 Fleetistics Mobile Tracking App Solution
Revolutionize your fleet management with Fleetistics' easy-to-use and technologically advanced mobile tracking app solution.
Contact us today to learn more about Fleetistics driver coaching and how it can benefit your business.
Book Online Demo